IMC doesn't just make individual metal parts – we can also assemble them into completed product. We are experienced in all forms of mechanical assembly, and can integrate numerous types of non-metal components including:
specialized hardware
pop rivets
rubber and plastic components
gasketing
casters
cabling
circuit boards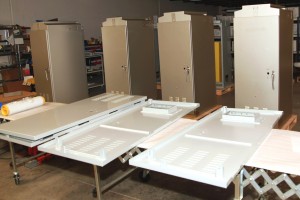 With our flexible assembly department, complete with rolling assembly lines and carts, we can efficiently build any size assembly, from the smallest control boxes to large cabinets.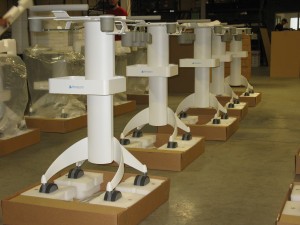 We have the capabilities to build complete and ship directly to end customers, saving both time and transportation costs. On-site inspections are easy to arrange for first-time builds.
Let us do your turn-key assembly!