IMC wants to be your single source solution! In order to better do that we offer the following services:
Customer Service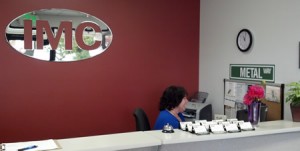 IMC employs account managers with many years of experience in the sheet metal industry. In addition to providing excellent customer service, they also act as project managers and are responsible for quoting all projects.
Account managers are happy to answer manufacturing questions to help achieve a lower cost part while still meeting all standards and functionality requirements. They can also tap into the knowledge base of shop floor employees with decades of manufacturing experience to make sure no potential savings is missed. They will happily meet with customers to go over ideas and requirements as well as set up facility tours to help customers better understand our capabilities.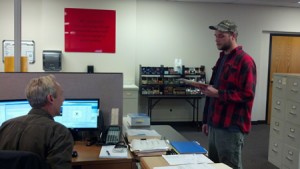 Once the design process is complete we can create prints and produce prototype parts for evaluation. Depending on the complexity we are able to produce prototype parts for evaluation at reduced lead-time utilizing the quick-turn cell. The account manager will work with the Quality Department to follow the parts through each process; reviewing to make sure that everything follows customer specifications, and will contact the customer for approval before beginning production builds.
Engineering
We employ a full-time mechanical engineer who uses the latest 3D solid modeling software (Solidworks) to design parts and assemblies from customer specifications. Whether it is a fully designed and proven print or still in the concept stage; we can turn them into a functional 3d model.
We can import most common file types, please click here for a full list. We also offer artwork file creation services using the latest Adobe Illustrator.